2023 Attorney Registration Form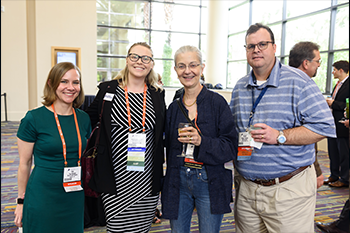 Join like-minded peers in the Payments industry. Register today and save!
Participants from legal firms and currently bar-admitted attorneys can take advantage of a special registration rates at Smarter Faster Payments. If you don't see the legal rate offered to you, and you believe you qualify for this rate, submit this form to receive information on how to register. 
Cancellation Policy
Cancellation requests will not be accepted via telephone and must be submitted in writing via email to meetings@nacha.org or fax to (703) 713-1641. Refunds will be processed for the amount paid minus a $200 processing fee if the request is received by Thursday, March 2, 2023. NO REFUNDS will be granted after Thursday, March 2, 2023. Please ensure that you are registered at the proper rate and type (e.g. Member/Nonmember, etc.). No refunds for rate adjustments, due to improper selection of registration type, will be made after March 2, 2023.