Exhibit & Sponsorship Opportunities
Remote Connect Packages
Exclusive Remote Connect Platform Sponsor
$30,000 (one available)
Benefits
Continuous play custom video on main landing page
Virtual exhibit booth
Branded banner logo on main landing screen with link to exhibit booth
Traffic booster gamification participant
15-minute technology demonstration
Four registrations to Remote Connect
Pre- or post-conference email to Remote Connect attendees
Post-conference attendee list
Logo, company description in exhibitor section of Remote Connect platform
Post event data of booth visitors will include email addresses
Booth creation assistance from the platform experts
Post-conference attendee list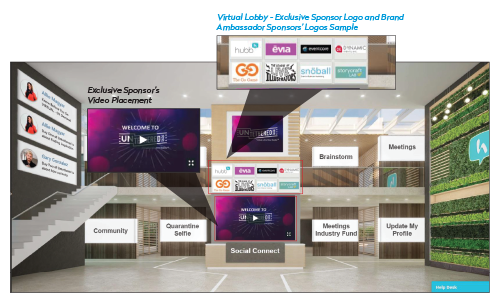 Brand Ambassador Remote Connect Package
$18,000 (seven available)
Benefits
Virtual exhibit booth
Branded banner logo on main landing screen with link to exhibit booth
Traffic booster gamification participant
Three registrations to Remote Connect
Pre- or post-conference email to Remote Connect attendees
Post-conference attendee list
Logo, company description in exhibitor section of Remote Connect platform
Post event data of booth visitors will include email addresses
Booth creation assistance from the platform experts
Multiple Marketing Initiatives
Virtual Booths
Virtual Booth fee • $2,500
New to the virtual experience or want to increase your ROI? As a Remote Connect exhibitor you will have access to a free concierge service of experts to the virtual trade show industry to help build your online presence.
Custom-built virtual booth includes:
Your video to welcome and introduce your solutions and services
Company collateral holding area to share with attendees seeking your solutions
Technology to interact with attendees via chat, live meeting room, 1:1 meeting scheduler, email or phone
Two complimentary registrations to Remote Connect
Post-conference attendee list
Logo, company description in exhibitor booth of Remote Connect platform
Post-event data of booth visitors will include email addresses
Booth creation assistance from the platform experts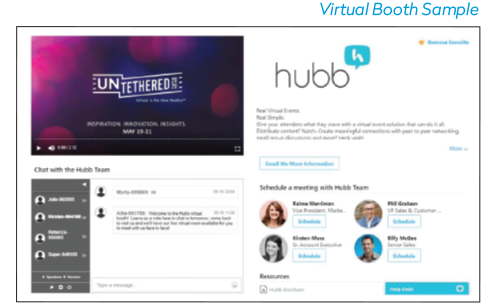 Marketing Bundles
Kick-Start Sessions • $6,500
Present your thought leadership in one of three 50-Minute educational session offered at 11:00 a.m. ET on Monday, August 23. Each will be a 45-minute pre-recorded session with five minutes of live questions and answers. Must be an exhibitor or sponsor to participate.
Technology Demonstrations • $3,000
15-minute demonstration of product or solution. These will be offered during open hours of the exhibit hall. Limited availability and must be an exhibitor to participate.
Conference Customized Email to Remote Connect Attendees • $2,000
Announce your company's thought leadership or booth participation and brand your company as a player in the payments space with a customized email to Remote Connect attendees. Emails can
be sent before, during or after the event and will be offered first come, first served with limited availability. Must be an exhibitor or sponsor to participate.
Gamification Participant • $1,000
Fun, digital engagement. When attendees visit your booth and complete certain actions, they'll receive a company-specific badge.
Get Started and Choose How You Connect
Let us help you reach your business goals in 2021. Discover a variety of ways to influence the payments community. Download our prospectus and contact Holly Price for more information.