Keynote Speakers
Smarter Faster Payments features notable keynote speakers who will share their perspectives on the future of payments. 
If you missed the outstanding presentations from Remote Connect 2021, you can purchase access now. If you attended Remote Connect 2021, you can still log in to our virtual platform and watch them again at no charge. Recording access valid until Nov. 30, 2021.
Tuesday Opening Keynote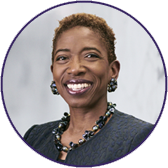 Carla Harris
Vice Chairman, Managing Director and Senior Client Advisor, Morgan Stanley
Be there as Carla delivers an energetic, insightful and inspirational message to kick off Payments 2021.
Harris is responsible for increasing client connectivity and penetration to enhance revenue generation across the firm. She formerly headed the Emerging Manager Platform, the equity capital markets effort for the consumer and retail industries and was responsible for Equity Private Placements. In her 30 year career, Ms. Harris has had extensive industry experiences in the technology, media, retail, telecommunications, transportation, industrial, and healthcare sectors. In August 2013, Carla Harris was appointed by President Barack Obama to chair the National Women's Business Council.
Wednesday Morning Keynote
Scott Klososky
Founder, Future Point of View and creator of Humalogy
For his entire career, Scott Klososky has grasped how technology can be harnessed to push industry, organizations, and humanity forward into a bright and prosperous future.
It is this understanding and a bleeding edge vision, that inspired Scott to develop an early webcasting media company called webcasts.com which he sold in 2000 for $115 million.
It is this vision that led Scott to found TriCorps Technologies, a technology strategy and cybersecurity firm where he guides executives and organizations across the country and the world on how to navigate digital transformation, to drive revenue, lower costs, and protect resources from theft and harm.
Conference Host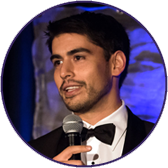 Adam Mamawala
Professional corporate comedian & actor
Professional corporate comedian and conference host, Mamawala sets the stage for an entertaining attendee experience. Enjoy his humor as he also serves as the host of the new main stage event — the Payments Connection.
Adam Mamawala is a stand-up comedian based out of New York City. Named one of Funny or Die's "Top 30 Under 30: Comedians to Watch", Adam has appeared on Comedy Central, MTV, BET and SeeSo, and his debut album One of the Good Ones debuted at #1 on the iTunes Comedy Charts in December of 2017. Adam has headlined over 200 colleges across more than 35 states and his recent festival appearances include the NBC/Second City Breakout Comedy Festival, Laughing Skull Comedy Festival, and New York Comedy Festival. Adam has been a freelance contributor to Saturday Night Live's Weekend Update and a writer for Someecards.