Keynote Speakers
Smarter Faster Payments features notable keynote speakers who share their perspectives on the future of payments. Keynotes start on Tuesday, but the education starts on Monday. Be in the front row and understand why our keynotes become the catalyst for new conversations and innovations in the payments industry.
Nacha Update & Opening Keynote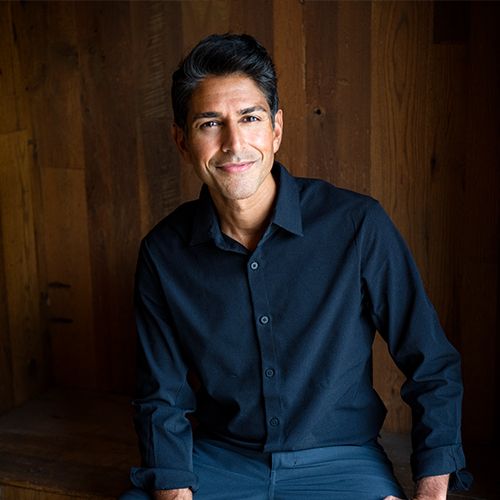 Suneel Gupta
As a bestselling author and Harvard Medical School visiting scholar, Suneel Gupta has taken his mission one step further—helping people achieve sustainable peak performance by bolstering emotional resilience and engagement. Suneel asks, "How can an organization excel on the outside if its people are exhausted on the inside?" Grit and hustle are simply not a long-term answer to dealing with non-stop change and stress. Suneel offers leaders and teams a better way to work; one that results in sustainable innovation, productivity, and fulfillment. He arms people with science-based habits that will avoid burnout, boost energy, and improve their professional and personal lives.
Suneel is a business survivor and the author of the international bestselling book Backable (2020). That book is rooted in his inner journey from twice-failed entrepreneur to becoming a leader behind two IPOs and being named "The New Face of Innovation" by the New York Stock Exchange. The book reveals the mindset shifts and hidden habits of people who are extraordinary at pushing new ideas forward. He has helped thousands of people establish a way to personalize their physical and mental health journey while connecting with certified nutritionists and trainers at an affordable price.
Wednesday Luncheon Keynote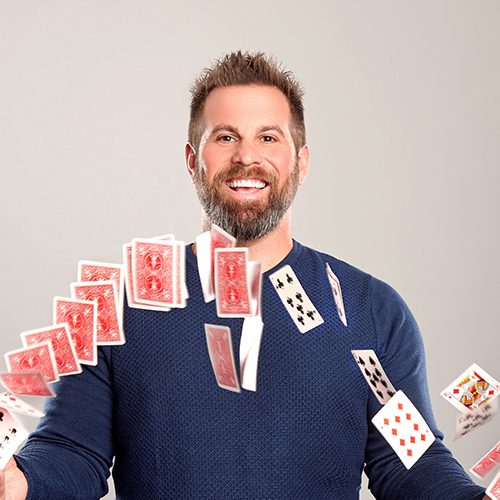 Jon Dorenbos
Jon Dorenbos played 14 seasons in the NFL, notably making the Pro Bowl twice as a member of the Philadelphia Eagles, as well as being the Ed Block Courage Award recipient and the Eagles Walter Payton Man of the Year. He also holds the record for the most consecutive games played in Philadelphia Eagles franchise history. Jon competed on Season 11 of "America's Got Talent" where he showcased his skills as a sleight-of-hand magician, making it to the finals and placing third overall amongst over 100,000 competitors. He then put his talent on display as a guest on "Ellen", who quickly became one of his biggest fans and advocates. Jon appeared on Ellen more than any other guest in the history of the show. He also has been featured on "HBO Real Sports" more than any other guest in the history of that show as well. He retired from the NFL after he was diagnosed with a life-threatening heart condition requiring 15 hours of emergency open-heart surgery. Known for his great sense of humor and positive outlook on life, Jon uses his skills as a magician and his incredible life story to inspire audiences around the world. He wrote a book titled "Life Is Magic" that draws a roadmap for how to shut that self-doubting voice up by choosing to find happiness in every situation. Producer Mike Tollin has optioned the book and is making it into a feature film. The screenplay is being written by John Gatins, who was nominated for an Academy Award for Best Original Screenplay for the drama film "Flight" with Denzel Washington.
Exclusive Remote Connect Keynote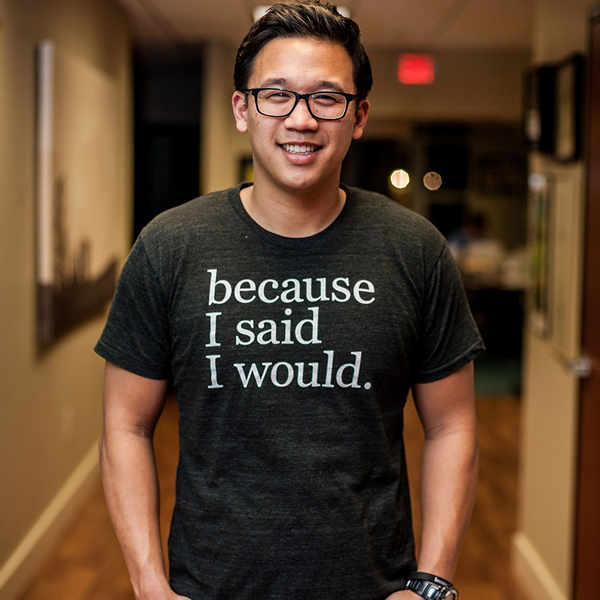 Alex Sheen
Alex Sheen is the founder of because I said I would, a social movement and nonprofit dedicated to bettering humanity through promises made and kept. Sparked by the loss of his father, Alex and his organization send "promise cards" to anyone anywhere in the world at no cost. Alex is someone who truly honors commitment. He once walked over 240 miles across the entire state of Ohio in 10 days to fulfill a promise. In just two years, because I said I would has sent over 12.3 million promise cards to over 153 different countries. The promises written on these cards have made headlines around the world. Alex is a five-time Tedx Talk speaker and his charitable work has been featured on ABC World News, CNN, The Today Show, NPR, The Los Angeles Times and many other programs.