Opening Keynote
Wall Street Journal bestselling author, Hall of Fame speaker and Performance Strategist
Victoria Labalme is a master at helping people at all levels dramatically elevate their ability to communicate effectively at work and in life. She shows individuals and organizations how to uncover their hidden gifts and express them in memorable ways.
Her results-driven approach offers a strategic blend of art and business that taps into her decades of performing arts experience: HBO, Caroline's on Broadway, comedy clubs, television, one-woman shows and documentary films. Her creative projects have received critical acclaim from The Hollywood Reporter, Variety, BBC, CBS, The New York Times, Los Angeles Times, and Good Morning America.
A member of the Speaker Hall of Fame, Victoria is known for her customized Keynote Performances and workshops around the world. Her proprietary systems and strategies have been embraced by top teams at more than 700 organizations including Starbucks, Microsoft, PayPal, Verizon, Coca-Cola, Chase, L'Oreal, Oracle, Lowe's, New York Life Insurance, the World Bank, universities, cultural institutions, and not-for-profits. She is a trusted consultant to hundreds of entrepreneurs, industry experts, and C-suite executives at global brands, improving their messaging for high-stakes meetings, keynotes, video communications, pitches, and virtual presentations.  
Victoria is author the Wall Street Journal bestselling book, Risk Forward––a full color, book "experience." She is the founder of both Risk Forward ® and Rock The Room ® offering a full suite of live and online learning experiences, workshops, keynotes, and VIP private consulting: www.VictoriaLabalme.com   
Tuesday Morning Keynote
DonorsChoose Founder & CEO
Charles Best is the CEO and founder of DonorsChoose, the leading platform for giving to public schools. Charles launched the organization in 2000 out of a Bronx public high school where he taught history for five years. Teachers across America use the site to create projects requesting resources their students need, and donors of all sizes give to the projects that inspire them. To date, teachers at 85% of all the public schools in America have created classroom project requests, and 5 million supporters have given over $1.1 billion to those projects.
DonorsChoose is one of Oprah Winfrey's "ultimate favorite things" and Charles made the cover of Fast Company as one of the "50 Most Innovative Companies in the World," the first time a charity has received such recognition. In 2018, the New York Times covered Charles and the $29 million donation he secured to fund every DonorsChoose project in a single day, and ABC's Good Morning America celebrated the funding of the first million DonorsChoose classroom requests in January.
As a former educator and the pioneer of crowdfunding, Charles has a wealth of knowledge on the power of connecting donors to classrooms in need, creating movements, scaling an organization, and working with school districts. When DonorsChoose was founded in 2000, crowdfunding wasn't yet a word. But as a public school teacher working hard to get the resources his students needed, Charles realized the core principle of crowdfunding: citizen donors around the country would want to help teachers like him, if they could see exactly where their dollars were going.
Charles has shared his story at a number of venues, including the Aspen Ideas Festival, the Fast Company Innovation Festival, and SXSW, including the 2015 keynote address at SXSWedu.
Charles concludes by providing each attendee with a DonorsChoose.org gift card to spend on a classroom project of their choice.
*Redemption code will be emailed to all registered paid attendees following the conference.
Payments Connection
Monday, May 2
Too bad we didn't get an Emmy nomination, because the 2021 Payments Connection was a hit! Join us again this year and you'll enjoy watching this game show themed event that pairs a business in need and one of five fintech solution providers. Who will make the perfect match this year? Conference host and corporate comedian Adam Mamawala returns to the stage as emcee of this informative and entertaining event.
Conference Host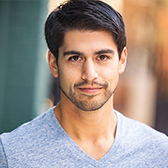 Adam Mamawala
Professional corporate comedian & actor
Professional corporate comedian and conference host, Mamawala sets the stage for an entertaining attendee experience. Enjoy his humor as he also serves as the host of the popular main stage event — the Payments Connection.
Adam Mamawala is a stand-up comedian based out of New York City. Named one of Funny or Die's "Top 30 Under 30: Comedians to Watch", Adam has appeared on Comedy Central, MTV, BET and SeeSo, and his debut album One of the Good Ones debuted at #1 on the iTunes Comedy Charts in December of 2017. Adam has headlined over 200 colleges across more than 35 states and his recent festival appearances include the NBC/Second City Breakout Comedy Festival, Laughing Skull Comedy Festival, and New York Comedy Festival. Adam has been a freelance contributor to Saturday Night Live's Weekend Update and a writer for Someecards.