Be on the floor to make the right connections
Check out the events and education in the Payments exhibit hall, filled with the latest financial technology and a plethora of products and services you can share with your financial institution and corporation. The exhibit hall is more than just exhibits – it's an interactive area where you can view and ask questions about the latest financial technology solutions, interact with 70+ exhibitors, make connections, and even win BIG prizes in our annual Passport Program contest.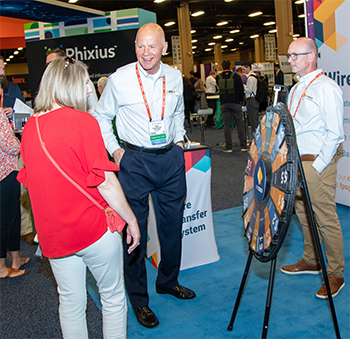 Plan your tour of the floor
Use My Show Planner to schedule booth visits, engage, access our interactive floor plan, create a personalized itinerary, search by product category, set up meetings and much more.
Interact and Win! — Visit a select group of exhibitors participating in the Passport Program for a chance to win valuable prizes.