Innovations in Information Track
Sessions in this track focus on information flow and exchange of messages with payments, process improvements, and enhanced capabilities by using information with payments.
Sponsored by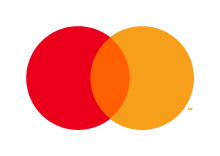 Monday, April 20, 2020
Data Analytics: The Foundation for the Future of Banking
9:30 AM-10:20 AM | Room: National Harbor 4-5
In a technology-driven world with emerging market penetration from digital banks, fintechs and megabrands, the clock is ticking for traditional institutions. Disguised as standard payments and transaction are a wealth of insights on customer life stages, banking and product preferences, and held-away accounts with competitors. Learn how to leverage clean, centralized data derived from payments and transactions, to understand competitive trends, drive customer engagement, improve operational efficiencies, and make better informed strategic decisions.
 Questions answered by this session:
How is data foundational for the future of banking?
How can you leverage data to drive decision-making in all areas of your organization?
John Thuma
VP of Data Solutions Group, FIS
Mary Gilmeister
President & CEO, WACHA- The Premier Payments Resource

Rob Heiser
President & CEO, Segmint
---
Briefing: What Will the World Look Like When All Payments are Confirmed?
11:20 AM-11:45 AM | Room: Maryland C
Get ready for SWIFT 2020. Since 2018, all payments sent via SWIFT can be tracked from end-to-end in real time via the gpi Tracker. But there is still some unfinished business, including confirmation that the funds have been credited to the end beneficiary's account. Today, hundreds of financial institutions are already providing such confirmations. Now it is time to extend these benefits to all -- whether you are a gpi member or not. This session is a must for all financial institutions to understand what the world will look like with Universal Confirmations. 
Questions answered by this session:
How can your organization best prepare for SWIFT 2020? 
How will added capabilities improve processing for you and your customers? 
Marcos Cameron
Lead Financial Services Industry Consultant, SWIFT
Craig Ramsey
Global Head of Real-Time Payments, ACI Worldwide
---
Authorized Access to Authenticated Data via Standardized APIs...meet Phixius
1:25 PM-2:15 PM | Room: Maryland 1-3
Phixius is Nacha's new platform which enables the secure sharing of payment related information and offers automation, improved fraud protection and efficiency for all electronic payments.  For more than a decade, the payments industry has focused on the need to improve how businesses obtain and manage accurate, trusted and up-to-date information for payment routing and remittance.  AP/AR solutions have made strong inroads to help organizations send and receive electronic payments and information, but there has not been significant progress in achieving the necessary interoperability, particularly for small and medium size businesses. In 2019, Nacha launched a proof of concept to demonstrate the corporate experience when utilizing technology and standards to exchange payment related information.  This successful project led to the development of Phixius – the Payment Information Exchange Platform.  In this session Nacha will discuss what led to the launch of Phixius and how it will address industry needs, Ernst and Young will provide a technology overview, and an early adopter of the platform will discuss the anticipated outcomes of participation.
Questions answered by this session:
How does the secure exchange of payment related information reduce fraud?
How does distributed ledger software eliminate the need for centralized data repositories?
Eli Stern
Principal, Ernst & Young
George Throckmorton
Managing Director, Nacha
---
Mitigating Security Weaknesses By Focusing on Payment Data
1:25 PM-2:15 PM | Room: National Harbor 12-13
Fraudsters have never been shy about using vulnerabilities to launch digital attacks that cost trillions of dollars in damage each year. What if payment professionals could identify payment patterns that would flag potential payment fraud before it occurred? This session discusses how corporate payment practitioners can harness the data around their payment practices to make their transactions more secure and train staff to recognize transactions that don't match data-based patterns. Speakers provide engaging conversation around how to evaluate data, what to do once payment patterns have been established, and how to work with banking partners and third-party providers to ensure transactions are executed safely and securely.
Questions answered by this session:
How can payment transaction data be used to establish payment patterns and protocols that mitigate risk?
What opportunities exist to supplement data information to strengthen risk mitigation tools and practices?
Liam Cooney
Vice President, Mastercard
Ryan Stallings
Business and Reporting Analyst, J.P. Morgan
Dave Tiezzi
Vice President, Head of Partners and Channels, Early Warning
Moderated by: Tracey Horn
VP, ACH Product Manager, J.P. Morgan
---
Tuesday, April 21, 2020
The Reinvention of Bill Payments
2:20 PM- 3:10 PM | Room: National Harbor 10-11
With the advent of real-time payments, consumers are expecting more efficiency in their banking life. However, today's bill pay experience lacks this efficiency, which can be frustrating for consumers. In this session, panelists ranging from billers to bankers discuss the significance of bill pay and how it is being transformed by the prospect of real-time payments to provide a better experience for all parties involved.
Questions answered by this session:
How will bill payment technology transform as faster payments proliferate the bill pay space?
What are future functions that billers and bill payers are hoping to see? 
Carolyn Criscitiello
Head of Digital Payments, HSBC
Tede Forman
Group President, Consumer & Commercial Payments, Jack Henry
Manal Toukan
Senior Vice President, Mastercard
---
Harnessing the Potential of ISO 20022
4:25 PM-5:15 PM | Room: Chesapeake DE
Beyond the timelines, checklists, and considerations around implementing ISO 20022 lie the immense leverage points for financial institutions and their clients. Learn about the value-add of data, the opportunities provided by ISO data fields and data usage. Join this session to hear firsthand from both technology and financial institution experts about this evolution in payments.
Questions answered by this session:
How can the new ISO 20022 standard for wire impact you and your customers?
What will it take to support this standard, and what are the key considerations when planning for both the near-term and the long-term added value?
David Chance
Vice President, Strategy & Innovation, Fiserv
Fred Gibbons, AAP, APRP, CTP
SVP Treasury Solutions Operations, Broadway Bank
---
How FIs, Data Aggregators & Fintechs Collaborate to Secure Financial Data
4:25 PM-5:15 PM | Room: Maryland A
Allowing consumer permission-based access to bank-stored data through screen-scraping technologies, enables thousands of fintech apps to leverage bank-held data to provide innovative services. As these services scale, the technology and business models must adapt to ensure security, consumer safety, and transparency. Connected banking, which is the effort to enable consumer control through a more secure exchange of financial data between banks and fintechs, is already making progress as the industry works together to improve data sharing practices through new technology standards and infrastructure, risk management requirements, legal agreements, and ongoing industry collaboration. Learn how financial institutions are working with data aggregators and fintechs to put consumers in control of their data, while also enhancing innovation.
Questions answered by this session:
How are fintech apps gaining access to bank-held data, and why does it need to change?
How do customers gain more control of their financial data through connected banking, and what are the key business areas that need to evolve to support the migration to connected banking?
John Pitts
Head of Policy, Plaid
Stuart Rubenstein
President, Akoya
Rosemary Stack
Senior vice President Card Payments Strategy, Bank of America
Moderated by: Ben Isaacson
SVP, Product Strategy, The Clearing House